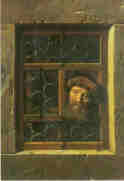 semper idem
Ano XIII
...M'ESPANTO ÀS VEZES , OUTRAS M'AVERGONHO ...
(Sá de Miranda) _________________
correio para
jppereira@gmail.com
_________________
5.8.12

2240
The community has no bribe that will tempt a wise man. You may raise money enough to tunnel a mountain, but you cannot raise money enough to hire a man who is minding his own business. An efficient and valuable man does what he can, whether the community pay him for it or not. The inefficient offer their inefficiency to the highest bidder, and are forever expecting to be put into office. One would suppose that they were rarely disappointed.
(url)
---
© José Pacheco Pereira